Did you know...
Chronic

inflammation is the root cause of most modern day disease and dysfunction.
Chronic inflammation is your body's way of telling you something you're eating or doing regularly is causing a problem. In response, your body attempts to tell you to 'stop' by sending signals such as:
Gastrointestinal discomfort/pain

Aches/pains in your joints/muscles

General sense of puffiness all over
Elevated CRP/hsCRP or ESR on labs
If you don't listen to your body 'whispering' to get your attention, the signals tend to get louder; something that starts as a minor irritation can become a more significant issue.
And, that's when you start to hear words ending in -'itis' (meaning inflammation).

Arthritis - Bursitis - Colitis - Esophagitis - Gastritis - Rheumatoid arthritis - Sinusitis -Tendonitis
Living with

chronic

inflammation can take a lot out of you.
It can make it difficult for you to feel great, live and function without discomfort. It may stop you from doing the things you love, and may even isolate you from others because of the things you can't do, and due to how you're feeling emotionally.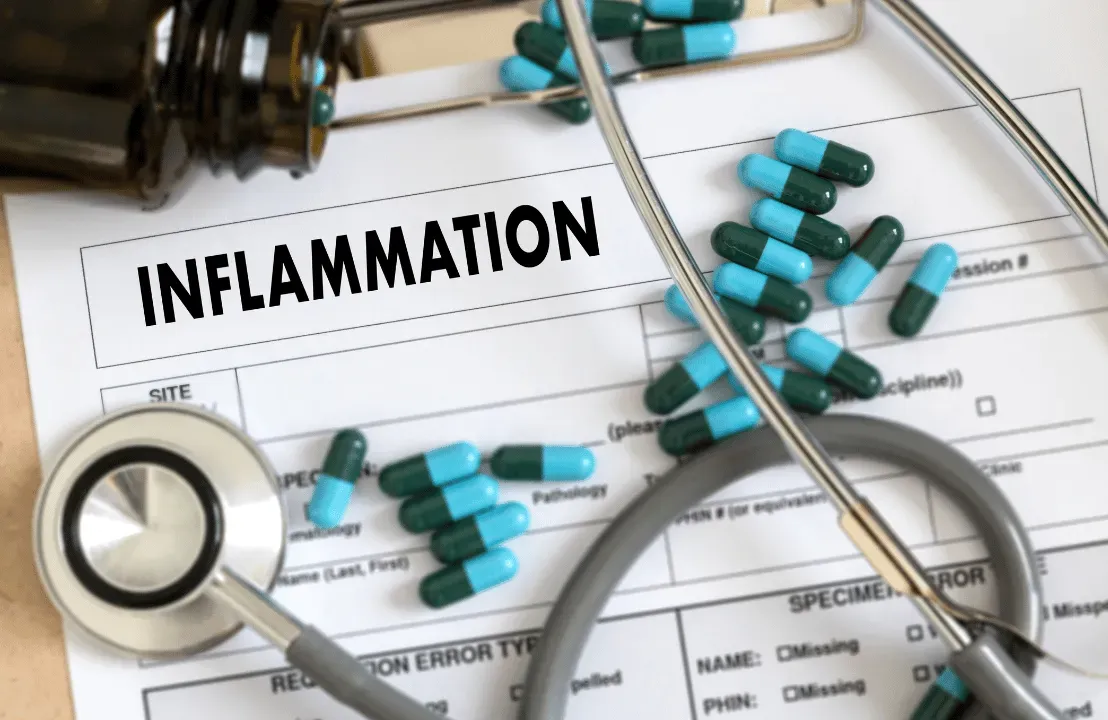 In your search for solutions, you…
Rely on medication in various strengths
Google supplements to try
Read lots of confusing advice online
Try other forms of pain relief such as massage, meditation, yoga, etc.
Try to decipher the conflicting opinions from friends and family
Spend lots of time, and money, endeavoring to fix – heal – improve your condition.
Trial and error is the standard approach...
You need lots of patience to navigate all the infuriatingly conflicting advice
It takes a lot of time
Most people find it exhausting & exasperating


There is an easier way...
My Anti-Inflammatory Program will enable you to optimize your daily food choices and habits so you can say oodbye to chronic inflammation...
You can feel great again!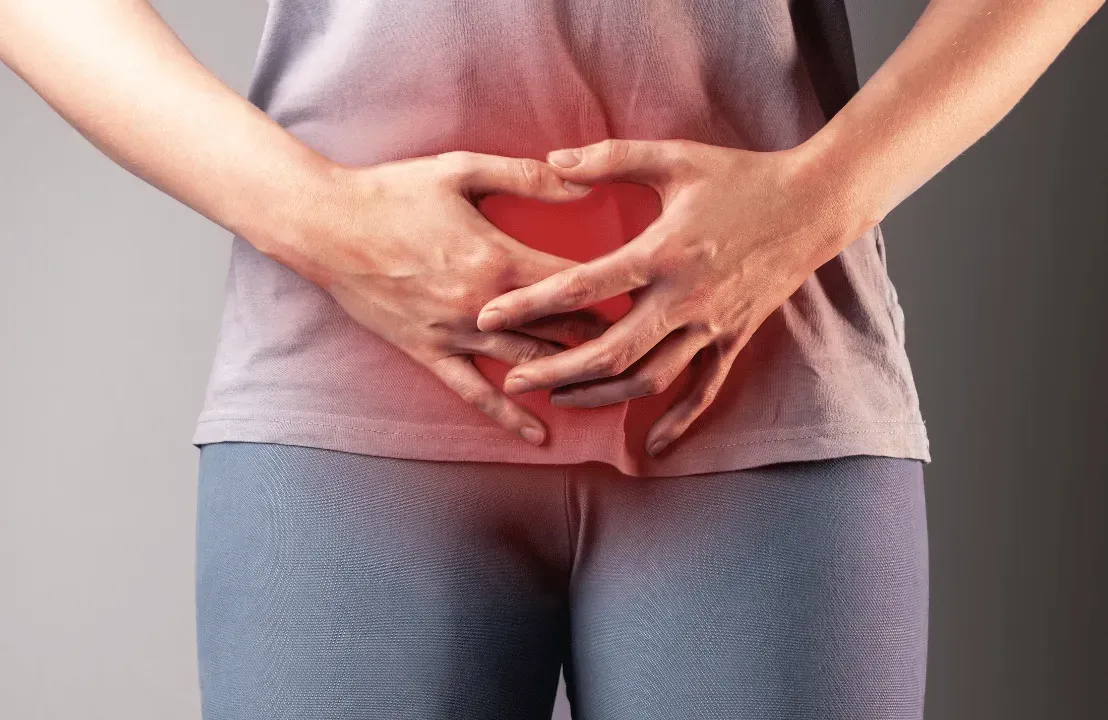 Chronic

inflammation isn't like wine, it does

not

improve with age
Unfortunately, it usually gets worse unless you take steps to stop it!
Building from the Blood Sugar Reset Program, I've created the next phase to help you continue your journey towards better health.
The Anti-Inflammatory Program is based on my 16+ years of experience helping clients just like you end the cycle of chronic inflammation and to experience the
"I didn't know I could feel this good" feeling.
—> It's the next step to addressing the B.I.G stuff.
No need for expensive anti-inflammatory medications

No need for steroids

No need for overdosing on turmeric or other supplements

No need to exercise every minute of the day

You don't even need to be experienced in the kitchen
Using evidence-based food and behavior change strategies, along with practical implementation tactics, you'll learn to leverage food and lifestyle choices to reduce chronic inflammation.
Say goodbye-itis, and hello to feeling great again!
I'm in! I want to join the waitlist!
You also get bonus materials so you can to continue to enhance your health, even beyond this 5 week program:
Bonus 1
Anti-inflammatory recipes you, your friends & family will love
Bonus 2
Links to all referenced articles/books/podcasts/TED talks & more
Bonus 3
List of my favorite go-to gluten & dairy free options
Karyn is a delight to work with and has helped guide me back to health in a hugely impactful way. I came to Karyn with a slew of frustrations and questions around body inflammation, chronic headaches & dizziness, brain fog and fatigue, food sensitivities, the list goes on. From her deep listening skills to understand my needs/symptoms, coupled with her functional medicine expertise to quickly hone in and prioritize a pathway forward, to the celebration of incremental wins along the way, Karyn has been the best partner in my health journey. I can't recommend her enough!

—Laura F.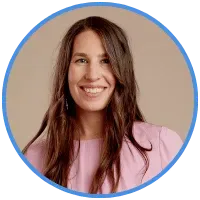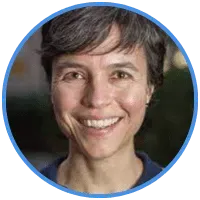 Nutrition is an integral part of what influences our health and healing, and Karyn truly understands this. With her boundless enthusiasm and contagious energy, Karyn is able to break down barriers and create a lasting positive change in eating habits. She will not make you count calories and calculate ratios of macronutrients, but guide you into being able to maintain a healthy and nourishing diet that tastes good. Over the past 2.5 years I have seen her change my patients' lives. They were able to lose weight and improve their health markers without giving up taste and their joy of eating. I highly recommend Karyn if you want an up-to-date and evidence-based, healthy and tasty approach to nutrition!

—Kirsten Marcus, MD, PhD
If I could hire Karyn Forsyth Duggan full-time, I would! But the next best thing is that every single session with Karyn is jam-packed with relevant scientific research and several options to put it into action for your individual lifestyle. Karyn both meets you where you are at and plants seeds for your consideration of activities that will help you grow when you're ready. The result for me was a significant drop in my LDL after a couple months. The best part is that she is a delight to interact with – like having a best friend who is excited to share all the latest info with you.

—Ariel W.
About Karyn
I'm Karyn Forsyth Duggan, and I'm a functional nutritionist and a certified natural chef with over 16 years of practice fixing the B.I.G Stuff - Blood sugar levels, Inflammation, and Gastrointestinal health. I'm a firm believer in the fact that healthy food can, and should always, taste delicious.
I've helped thousands of people actually ENJOY the process of improving their energy, regulating their blood sugar, addressing cholesterol and inflammation using delicious recipes. Life's too short for bad recipes!
I always start with food and basic guidelines that are simple, easy to use, and remember.

I look forward to helping you say Goodbye-itis!

Next program starts April 25, 2023!

Join the Waitlist
What if this program isn't right for you?

I don't want you to be unhappy. If you are unsatisfied with your investment, contact me within the first 7-days of your purchase and I'll give you a full refund.
Is this group program designed to provide personalized nutrition advice?
When does the program take place?
Will you provide supplement recommendations in this group program?
When does the program start and finish?
What are the dates & times for the LIVE Zooms?
What if I'm unhappy with the course?
How long do I have access to the self-paced course and live group recordings?