Watch the short video below

before

booking your informational appointment
"Nutrition is an integral part of what influences our health and healing, and Karyn truly understands this. With her boundless enthusiasm and contagious energy, Karyn is able to break down barriers and create a lasting positive change in eating habits. She will not make you count calories and calculate ratios of macronutrients, but guide you into being able to maintain a healthy and nourishing diet that tastes good. Over the years we worked together, I saw her change my patients' lives. They were able to lose weight and improve their health markers without giving up taste and their joy of eating. I highly recommend Karyn if you want an up-to-date and evidence-based, healthy and tasty approach to nutrition!" —Kirsten Marcus, MD, PhD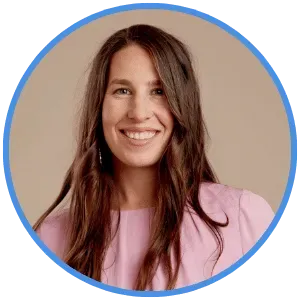 "Karyn is a delight to work with and has helped guide me back to health in a hugely impactful way. I came to Karyn with a slew of frustrations and questions around body inflammation, chronic headaches & dizziness, brain fog and fatigue, food sensitivities, the list goes on. From her deep listening skills to understand my needs/symptoms, coupled with her functional medicine expertise to quickly hone in and prioritize a pathway forward, to the celebration of incremental wins along the way, Karyn has been the best partner in my health journey. I can't recommend her enough!" —Laura F.
"I have known Karyn since I joined One Medical Group in November 2008. Karyn has seen a number of my patients with a variety of conditions ranging from diabetes, hypertension, high cholesterol, thyroid disease, fatigue, IBS and many other conditions. She collaborates closely with the naturopathic doctors, licensed acupuncturists and other integrative medicine providers. Working jointly we've had many successful lifestyle medicine interventions and kept our patients close to their optimum health, often without the need to add pharmacological interventions. Karyn helped them not only with the nutrition science knowledge based facts, day to day practical steps but also with coaching them and changing their behaviors on a deeper level. Her passion for the cause left a significant imprint in our patients' health." —Zeljko Milovanovic, MD, MS
"If I could hire Karyn Forsyth Duggan full-time, I would! But the next best thing is that every single session with Karyn is jam-packed with relevant scientific research and several options to put it into action for your individual lifestyle. Karyn both meets you where you are at and plants seeds for your consideration of activities that will help you grow when you're ready. The result for me was a significant drop in my LDL after a couple months. The best part is that she is a delight to interact with – like having a best friend who is excited to share all the latest info with you." —Ariel W.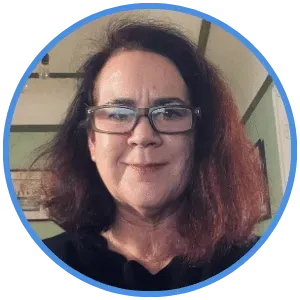 "During Covid lockdown I gained weight. Sedentary life and stress were a bad combination. I joined Karyn's Blood Sugar Reset Program to help me cut out sugar. It was a great experience. The lessons were interesting and engaging. I feel I learned a lot and am in a much healthier place now. My weight has improved and so has my skin. I can't recommend Karyn or the Blood Sugar Reset Program enough." —Carol O'D.
"In the last couple of years, I committed to regular workouts and engaged in an intermittent fasting approach to my diet. These changes equated to a 22-pound reduction in weight. Although I had taken measures to improve my health, the blood tests still showed a diet out of control. My doctor suggested consulting with Karyn for nutritional guidance. I followed Karyn's recommendation of starting with her Blood Sugar Reset (BSR) program.
Karyn's BSR class presented a forum for self-study and group video classes, providing both nutritional education and a healthy dialog with the class. This approach allowed you to experience what others are struggling with and their impressions from putting Karyn's suggestions into practice. The simple changes I made with my diet from the BSR program learnings resulted in a further weight reduction of 12 pounds, consistent energy throughout the day, and I am no longer fighting food cravings. Amazingly these sustainable changes have resulted in food tasting better. What a win!" —Alan, O'B.
"I'm thrilled my Ha1c decreased from 5.6 to 5.3 in just a few months! I have less cravings and a more of an even keel energy level throughout the day. I'm now in the process of making new habits to support what I have learned. This information can help everyone, no matter what your health is or what size/age you are." —Larissa L.
"Numerous patients of mine have had amazing outcomes after working with Karyn. She has helped a wide variety of patients, from fatigue to GI distress to weight loss and diabetes management (and so much more!). She is a wonderful partner to patients and providers alike. I really appreciate how she looks at each patient individually, using nutrition to help promote healthy lives and mitigate medical ailments." —Michelle Drasin, PA-C
"Karyn is natural people person with an aptitude for continuous learning - traits well suited to her chosen field of nutrition. During her years with us at One Medical, we received glowing reports about Karyn from patients and enterprise clients alike, and I highly recommend her for anyone looking to make sustainable dietary and lifestyle changes more possible." —Tom X. Lee, MD
I've never seen a nutritionist before, what should I expect?
How many appointments will I need?
Why is personalized nutrition a cost-effective investment?
Is it covered by insurance?
Will I have to stop eating everything I love?
How do I set up an appointment?
The information on this website is provided for informational purposes only; it is not intended as a substitute for the advice provided by your physician or other healthcare professional. Do not use the information on this web site for diagnosing or treating a health problem or disease, or prescribing medication or other treatment. Always speak with your physician or other healthcare professional before taking any medication or nutritional/herbal supplement, or using any treatment for a health problem.