This program is for anyone who wants to enhance energy & heart health without:
Hating

your food

Wasting

time & money trying to figure this out on your own

Second-guessing

what to eat at every meal

Giving up

 enjoying dessert with friends or family ever again!
As an IFM-certified functional medicine practitioner & board certified nutritionist, I specialize in proactive heart health. 
Using personalized nutrition & lifestyle strategies, I help high achievers increase energy, regulate blood sugar, and
lower triglycerides & apo-B,
without

medication.
Right now, you're desperate to improve your labs and enhance your heart health...you need to lower your triglycerides, and your blood sugar. You don't want to be prediabetic, or worse, actually progress to becoming diabetic.
You're feeling overwhelmed and at your wits end trying to figure out if you should go vegan/keto/paleo/who knows what, to improve your heart health. Your cravings are real and any of the diets you've read/heard about are just not cutting it for you.
You're hungry & crave sweet – salty food – all the time. 
You're tired of hearing that to prevent heart disease, you have to:
go on some extreme/complex/restrictive diet

exercise for hours everyday

become some sort of gourmet chef!
You're exhausted, annoyed & irritated before you even open the fridge!


Read what others are saying about my process
And, cue the daily symptoms…
Brain fog -

 

isn't that just a sign of working too hard?
Low energy -

 

isn't that just part of being an adult?
Sugar cravings -

 

doesn't everyone crave sugar?

Overwhelmed - isn't everyone?


As you try to decide what to eat, you find yourself questioning everything: 
Is it safe? 

How will it affect my labs, will my triglycerides get worse?
Will it cause my blood sugar levels to spike? 

How will I ever get back to the way things were before?
Googling to find answers to these questions only makes you more confused.  And, your primary care provider's words of warning "if you can't improve your labs with diet and lifestyle changes we'll have to consider medications" keep echoing, infuriatingly, in your head. 
Relying on willpower isn't helping either. You've tried restricting yourself from all the foods you love – you can stay strong until lunch, but after about 3pm all bets are off.  Willpower inevitably wanes, and you're back to eating all your usual favorites, thinking; "I'll start again tomorrow".
You're in the right place if...
You want to expedite achieving

optimal health

You're

confused by all the information out there
You're savvy about nutrition basics; but want advice from an expert
Reclaiming your energy doesn't mean the end of enjoying your food.
My Cardiometabolic Transformation Program is based on my 17+ years of experience helping people just like you regulate their sugar, lower HA1c, triglycerides, and apoB (where possible).
We work together to eliminate sugar cravings, resolve fatigue
and brain-fog so you can get back to feeling great.
→ No need for medication.
→ No need for extreme diet programs and restrictions.
→ No need for exercising every minute of the day.
→ You don't even need to be experienced in the kitchen.
This program provides you with the tools and answers you've been searching for, so you can make food choices with confidence, eliminate the possibility of becoming diabetic or needing medication to manage your blood sugar, or improve your cardiovascular profile.
In addition to learning strategies to help you feel more relaxed around food, you'll get recipes (and meal suggestions) you'll enjoy sharing with your friends and family!
What does this program include?
"During Covid lockdown I gained weight. Sedentary life and stress were a bad combination. I joined Karyn's Program to help me cut out sugar. It was a great experience. The lessons were interesting and engaging. I feel I learned a lot and am in a much healthier place now. My weight has improved and so has my skin. I can't recommend Karyn or the  Program enough."

—Carol O'D.
"My energy improved and I lost weight…I still have more to lose but I'm thrilled to be trending in the right direction now."

—Claudia, S.
"I finally tackled losing a significant amount of weight. I'm now paying WAY more attention to choices I am making and WAY more attention to how I feel after eating something. I feel much better and more in control!"

—Carrie, H.
"In the last couple of years, I committed to regular workouts and engaged in an intermittent fasting approach to my diet. These changes equated to a 22-pound reduction in weight. Although I had taken measures to improve my health, the blood tests still showed a diet out of control. My doctor suggested consulting with Karyn for nutritional guidance. I followed Karyn's recommendation of starting with her  program.

Karyn's BSR program presented a forum for self-study and group video classes, providing both nutritional education and a healthy dialog with the class. This approach allowed you to experience what others are struggling with and their impressions from putting Karyn's suggestions into practice. The simple changes I made with my diet from the program learnings resulted in a further weight reduction of 12 pounds, consistent energy throughout the day, and I am no longer fighting food cravings. Amazingly these sustainable changes have resulted in food tasting better. What a win!"

—Alan, O'B.
This program is 

FOR YOU
 

if you relate to at least 2 of these...
You want to

reclaim your energy

You know refined carbs and sugars aren't good for you, but can't stop yourself 

Your

triglycerides are high

 (> 150 mg/dL)
You're worried your family history of diabetes/heart disease is going to repeat itself
You feel tired a lot, especially ~3-4pm
Brain fog

 

feels like your new normal
You've been got pre-diabetes (your HA1c is > 5.6)
You'd like help improving the readings on your continuous glucose monitor
Your cravings are worst after lunch/dinner
You just wish you had more willpower
You

want to feel better ASAP

& 

just need someone to show you how
This program is NOT FOR YOU if you're:
Diagnosed with diabetes type I or type II

Already on medication(s) to manage your cholesterol and/or blood sugar (e.g., a statin or Metformin) 



Looking for extreme weight loss - it is often a nice side benefit, but it's NOT the focus of this program
"Karyn is a delight to work with and has helped guide me back to health in a hugely impactful way. I came to Karyn with a slew of frustrations and questions around body inflammation, chronic headaches & dizziness, brain fog and fatigue, food sensitivities, the list goes on. From her deep listening skills to understand my needs/symptoms, coupled with her functional medicine expertise to quickly hone in and prioritize a pathway forward, to the celebration of incremental wins along the way, Karyn has been the best partner in my health journey. I can't recommend her enough!" —Laura F.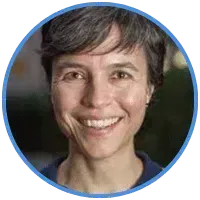 "Nutrition is an integral part of what influences our health and healing, and Karyn truly understands this. With her boundless enthusiasm and contagious energy, Karyn is able to break down barriers and create a lasting positive change in eating habits. She will not make you count calories and calculate ratios of macronutrients, but guide you into being able to maintain a healthy and nourishing diet that tastes good. Over the past 2.5 years I have seen her change my patients' lives. They were able to lose weight and improve their health markers without giving up taste and their joy of eating. I highly recommend Karyn if you want an up-to-date and evidence-based, healthy and tasty approach to nutrition!" —Kirsten Marcus, MD, PhD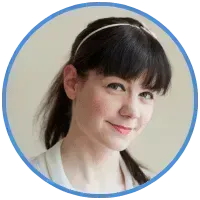 "If I could hire Karyn Forsyth Duggan full-time, I would! But the next best thing is that every single session with Karyn is jam-packed with relevant scientific research and several options to put it into action for your individual lifestyle. Karyn both meets you where you are at and plants seeds for your consideration of activities that will help you grow when you're ready. The result for me was a significant drop in my LDL after a couple months. The best part is that she is a delight to interact with – like having a best friend who is excited to share all the latest info with you." —Ariel W.
"I pride myself on eating a healthy, organic diet, so when I tested in the pre-diabetic range I was confused and uncertain on what to do to get back into a normal range. My primary doctor recommended Karyn's class, so I signed up to see what I could learn.
Karyn is great, so knowledgeable and clear about how to set things straight without telling you what not to eat. It becomes apparent after taking the class. Instead she teaches you how to understand how much sugar is in your food, how to read labels correctly and what is healthy to eat.

Since taking her class I feel like I have a grasp on how to eat right for a pre-diabetic diagnoses AND I feel more clear and have more energy throughout the day. It was so worth it!" —Amy M.
"The work we did has really helped me. I'm thrilled to report I now fit into my old jeans again - I know you said not to use a regular scale, but I had to check - I've lost a total of 12 lbs, in a steady way, and am gaining more energy daily.

I also have no heartburn whatsoever. Huge win & relief! Thank you!

What really helped me is understanding how to read the food labels and work out the sugar content. I am more educated now and conscious of sugar." —Peter, K.
"I'm thrilled my Ha1c decreased from 5.6 to 5.3 in just a few months! I have less cravings and a more of an even keel energy level throughout the day. I'm now in the process of making new habits to support what I have learned. This information can help everyone, no matter what your health is or what size/age you are." —Larissa L.
Reclaim your energy & enhance
your heart health
without the guesswork, over 12 weeks

Prep for your 1st appointment (appt.)
Share labs, complete functional evaluation intake forms


Module 1 - Gearing up & setting the stage for metabolic health
Wk 1 (1st appt.) Review medical history, lifestyle & food habits
Wk 2 (2nd appt.) New food paradigm & supplement guidelines
Wk 3 (Self-paced materials) Sugar & how to interpret it
Wk 4 (Integration week) Extra time to put your learnings into action
Wk 5 

(Self-paced materials) N

avigating sugar alternatives


Module 2 - Essential elements for success 
Wk 6 (3rd appt.) Review of progress & why willpower isn't enough
Wk 7 (4th appt.) Strategies to enable you to facilitate sustainable behavior change
Wk 8 (Integration week) Extra time to put your learnings into action


Module 3 - Strategies to ensure you will 

sustain

your success
Wk 9 (5th appt.) Mastering food choices
Wk 10 (Self-paced materials) Strategies for managing stress
Wk 11 (Integration week) Extra time to put your learnings into action


Review of progress


Wk 12 (6th appt.) R

e-evaluation of all preliminary assessments 
The Cardiometabolic Transformation Program


Spend months or years trying to figure it out on your own...
Or, sign up now and learn from an expert

The program includes:
Functional nutrition evaluations to gauge your starting point
9-weeks of active learning
6 x 1:1 strategy sessions with me
Self-paced video training
Personalized menu plans/recipe suggestions/take-out guidelines
Supplement guidance
Healthy (& delicious) recipes you'll probably use for a lifetime!
Strategies to help you facilitate sustainable behavior change(s)
Mini quizzes to ensure you're maximizing your learnings
Additional reference materials to support your learnings
Access to private text messaging via Healthie
Before & after evaluation tools
My goal is to enhance how you feel and function, so you can get back to living your life without worrying about your heart health.  And, I'll help you love your food choices too–yes, it's possible to love healthy food!
We're in this together, but not forever...

everything I teach is for your long-term success.
My strategies are simple, effective & realistic - designed with the intention of you using them for the rest of your life.
Apply for your FREE 20-minute discovery Zoom